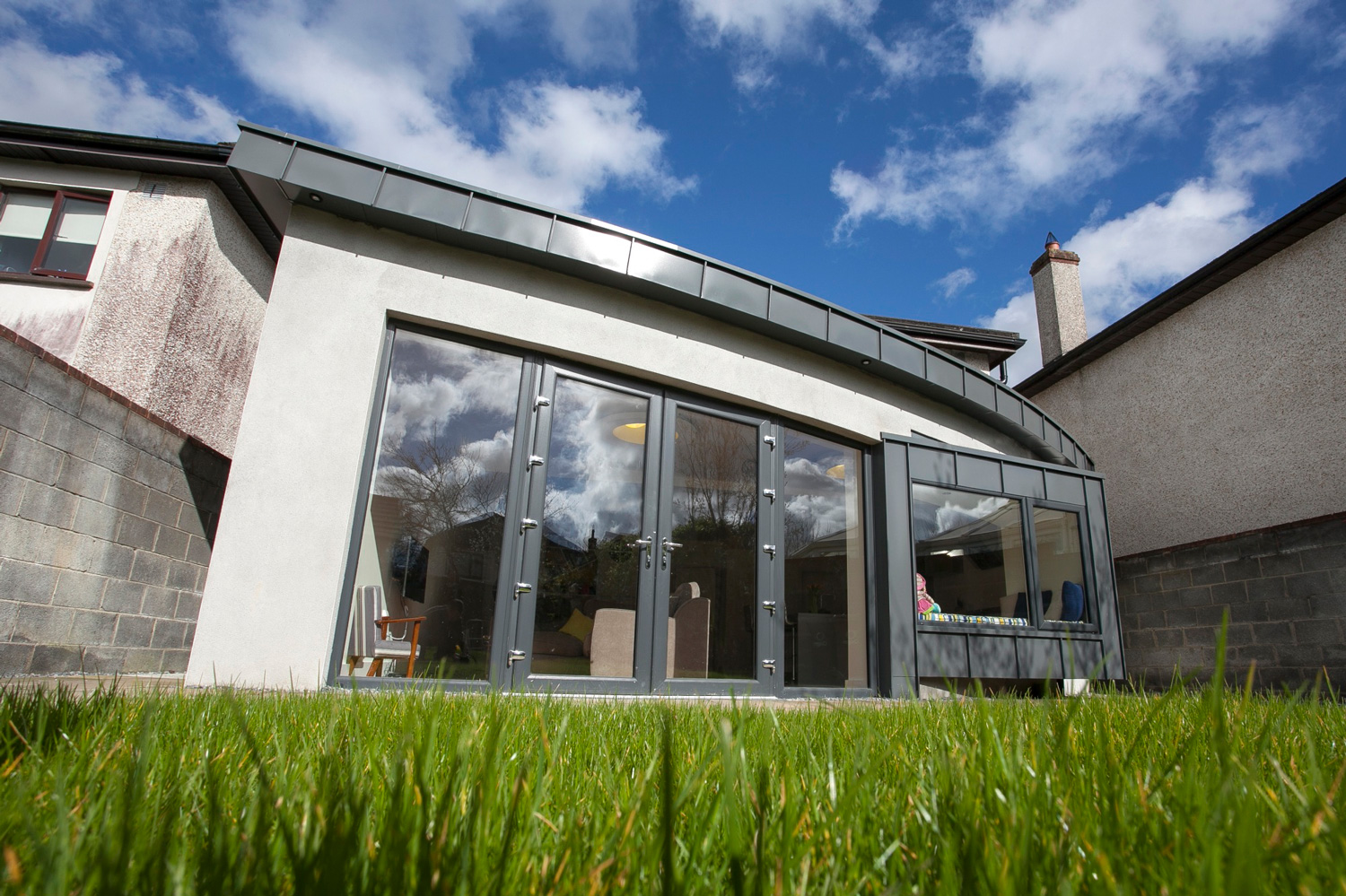 We are featured in The SelfBuild & Improve Winter Edition 2014.
When Breda and Simon Cassidy decided to extend their Co. Kildare home, they had a fair idea of what they wanted – a large bright space where the whole family could spend time together.
"We really needed an open plan area for kitchen, dining and living. Before the extension, we would have spent our evenings in separate rooms and now, we're together in this beautiful, light-filled space" says Breda.
Breda and Simon's four bedroom detached house is located in a housing estate in Co Kildare. They have two small children aged two and four years of age; the youngest was only one when construction began.
Once the idea of a new extension to the rear of the house took root, the next step in the process was to start thinking about what it would actually consist of. "We ended up going to an exhibition and looked through magazines to get a more defined idea" says Breda.
The physical location of the house also played a role in the design. "The back is south west facing so it gets lots of sunshine in the evening, which we wanted to maximise," adds Simon.
Full Online Article "Breathing space"